Is it Monday yet again? The weeks go by so fast… and I just never have time to think before a new week has arrived. It is so crazy how fast time goes!
I have been bad a blogging again, I have been in such a slump all week to be completely honest! Right now I am just stressing around, thinking about when I will get a letter in the mail that said when I will be starting at Friskgården, and everything. But I am getting a head of myself… I haven't spoken about this yet, but I am hoping that by this week I will have written it and posted my update for my CFS/ME.
But, let's get over to last week…
Last weeks highlight:
I where 45 minutes away from home and met a lot of friends on Sunday. And I am dead after it. However, it was very nice!
Last weeks downturn:
Just being tired. As always.
Last weeks movie:
I didn't have time to watch anything this week either. So now I have 3 movies to watch, and I need to do it soon!
Last weeks tv show:
BBC Sherlock Holmes.
Last weeks song:
I haven't had the time to listen to any new music. I hope soon to be like able to listen to the Discover Weekly on Spotify, maybe find some new favorites.
Last weeks food:
I don't know. Maybe like trout or something.
Last weeks book:
I feel so bad for saying this! I was supposed to finish this on Saturday. I still haven't finished the Goblet of Fire…
Last weeks celebrity:
Benedict Cumberbatch.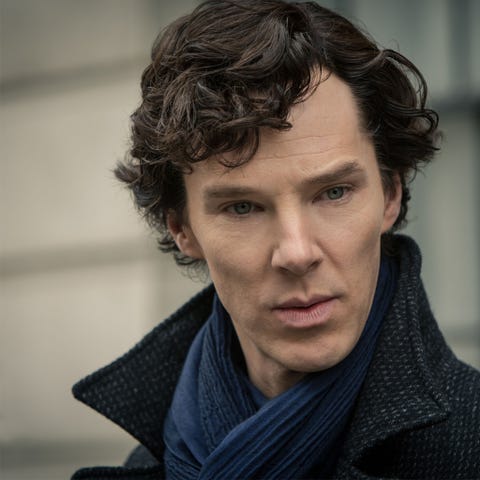 A little out of my age range though!
Last weeks couple:
Haven't watched anyone though.