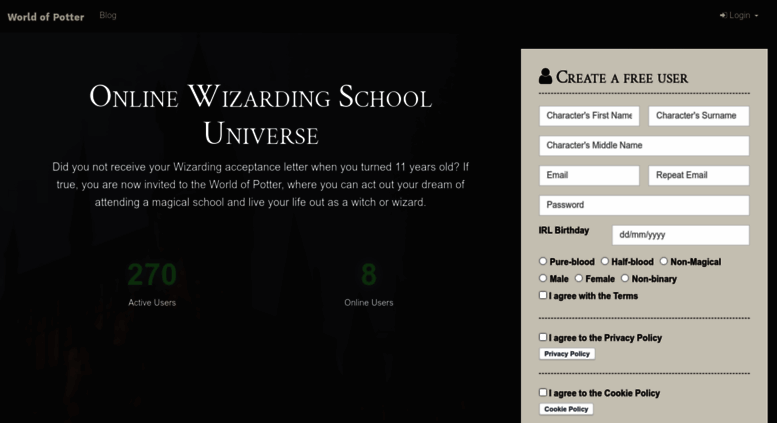 So, I didn't know about this page until today. I got an ad on Instagram, and I just couldn't resist.
I am now a member of this page, and it's so interesting. Basically, I don't know all the details yet, but I am trying to learn my best.
So I don't know if everything I say right now is true, but I think that it is. Every week you have like homework in different classes that you learn about in Harry Potter.
I am in the EU server, since I live in Norway.
I find it so cool to have to like write different post for the different classes and getting graded of how well you kind of answer the questions, and if you do as the homework asks, and things like that. I love writing, and being able to write things like this is going to be cool!
But, right now I am going to bed. I am so tired. I will keep on with World of Potter tomorrow, I still have a few Homework assignments left, so I hope everything is going great this week with it.